Master in HTML, CSS, Javascript
Master in HTML, CSS, Javascript
Industry recognized certificate
Worldwide companies use DigiGrowHub for hiring every year. So a certificate from DigiGrowHub is recognized everywhere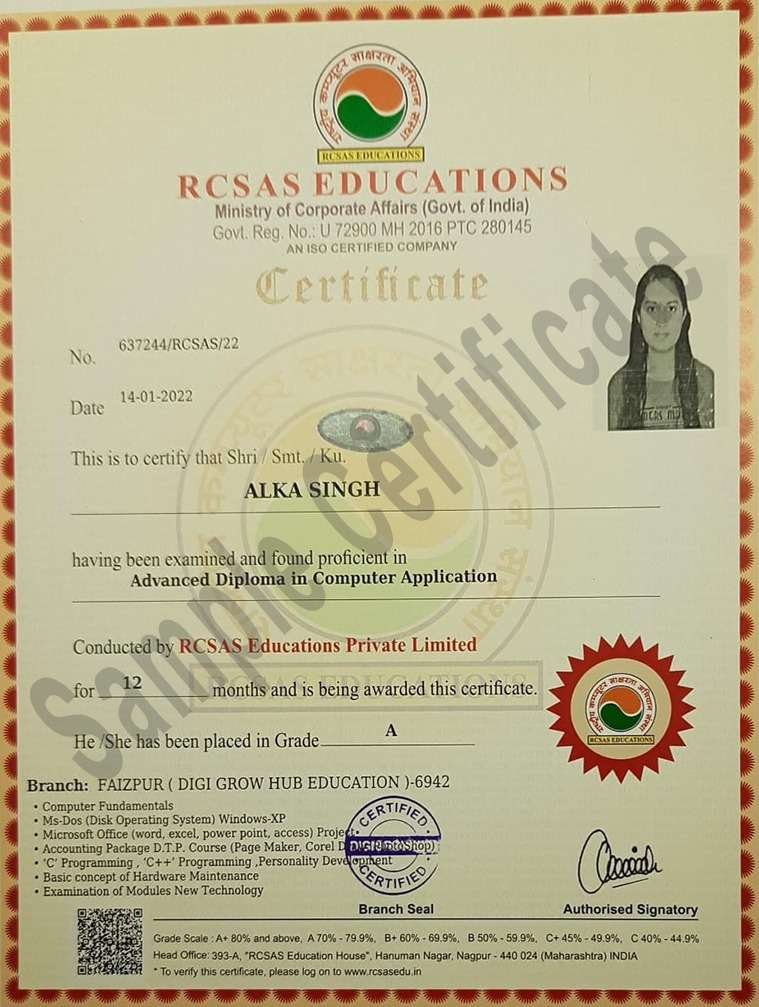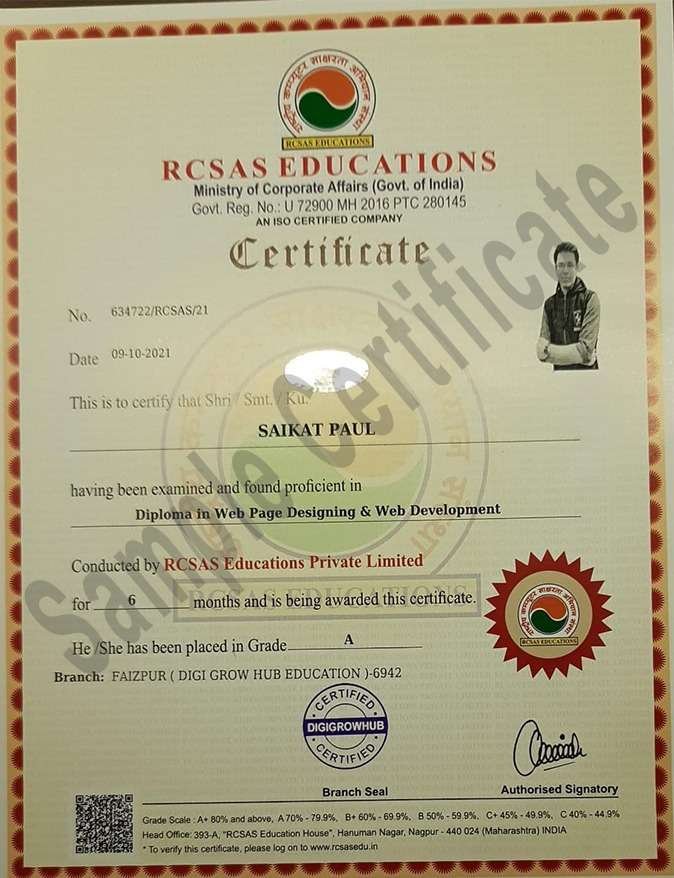 What placement assistance will you receive?
Free Placement Preparation Training
Access to curated Internships & Jobs
Top performers will be highlighted in their internship & job applications
What will be the training syllabus?
Course Curriculum
HTML
Introduction To HTML, WWW, W3C, Common HTML

Tags and attributes, Ordered & Unordered Lists

Inserting image

Client server image mapping

Text and image links

Tables

Frames

Forms

Introduction with text box, text area, buttons, List box, radio, checkbox etc.
CSS
Javascript
Book 1-2-1 Call with our Support Team